Prophecy Resources to bring coal production online by August
Prophecy Resources (TSX-V:PCY, OTC:PRPCF) is a well connected Canadian based mining and exploration company, which is expecting to bring its key Ulaan Ovoo Coal Project, located in Northern Mongolia, into production by the end of August this year.
---
Prophecy Resources (TSX-V:PCY, OTC:PRPCF) is a well connected Canadian based mining and exploration company, which is expecting to bring its key Ulaan Ovoo Coal Project, located in Northern Mongolia, into production by the end of August this year.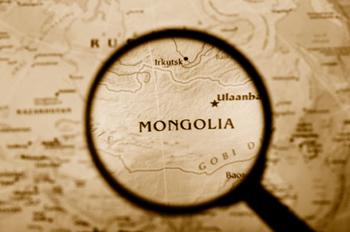 In addition to its strong management team, the company benefits from a number of strategic advantages by focusing its mining operations in Mongolia, particularly its proximity to two major coal markets; China and Russia. The potential for the company is also highlighted by the success of its peers in the region, most notably South Gobi Energy Resources (TSX:SGQ, HK:1878), which recently raised over usd400 million when listing in Hong Kong.
While Prophecy has a market capitalization of around usd90 million, South Gobi (which holds similar properties in the same region) is now valued at usd2.36 billion; indicating a lot of upside potential for Prophecy going forward.
All told, the company controls NI 43-101 compliant measured and indicated mineral resources of 263 million pounds of nickel, 1 billion tonnes of coal and 116 million pounds of copper, as well as inferred resources of 82 millions pounds of nickel, 500 million tonnes of coal, and 593 million pounds of copper.
The Ulaan Ovoo Coal Project holds 208.8 million tonnes of NI 43-101 compliant measured and indicated coal resource, composed of bituminous, low ash, low sulphur thermal coal suitable for export. The site is composed of a single massive coal seam which is 45 to 80 meters thick, with an average strip ratio of 2:1, and can support a 20+ year mine life at over 6 million tonnes per day. The first 8 years of production (approx 50 million tonnes) require no washing, and the company has already secured railway loading capacity for 1.5 million tonnes of coal annually through Mongolia"s Sukhbaatar Railroad station.
Prophecy also has environmental approval and mining licenses granted by the Mongolian Government, and has contracted Leighton Asia to produce 250,000 tonnes of coal in 2010, with further plans to mine 2 million tonnes of coal in 2011. Through Leighton, unit costs are expected to be usd12 per tonne, with usd5/t of this in actual mining costs, and the remaining usd7/t for Leighton equipment amortization.
As noted, Prophecy is built around a strong and well connected management team, and counts leading Canadian mining industry entrepreneur Rob McEwen among its key advisors. McEwen is a perfect example of the high quality and experienced team the management surround themselves with.
Currently the Chairman and CEO of US Gold Corp and Minera Andes Inc, and previously Chairman and CEO of Goldcorp Inc, McEwen is no stranger to building and developing strong junior mining companies. While at Goldcorp, McEwen transformed the company from a collection of small companies into a mining powerhouse, helping their market capitalization rocket from usd50 million to over usd10 Billion during his tenure, with the company's share price increasing at a 28percents compound annual growth rate during that time. Naturally, having expert advisors like this on the team brings with it a wealth of knowledge and experience the company can benefit from, as well as industry ties and contacts that are invaluable in any business.
To asses the potential for Prophecy, one only has to look to its Canadian peer, South Gobi Energy Resources, who hold similar properties in the Gobi region of southern Mongolia, including one producing mine; Ovoot Tolgoi. As previously highlighted, in January this year South Gobi successfully listed on the Hong Kong Stock Exchange, raising over USusd400 million, or Cusd450 million. Although there are some differences in the quality of coal between South Gobi and Prophecy (South Gobi coal is generally more calorific at 5,100 - 7,700kcal/kg versus 4,200 – 5,200kcal/kg) and in the nature of the resources they hold (Prophecy hold 100percents thermal coal, South Gobi hold 70percents thermal and 30percents metallurgical), a fair comparison can still be made and show us some sign of the potential Prophecy has.
While South Gobi does hold slightly higher value coal, Prophecy has a much higher quantity of resources and in much thicker occurrences. Measured and indicated resources for South Gobi are 307.6 million tonnes, with total resources of 405.6 million tonnes. Prophecy however, holds 1,028.5 million tonnes of measured and indicated resources, with total resources measuring 1,504.4 million tonnes. This occurs at a thickness of around 40 to 60 meters, compared to South Gobi, whose coal is at a thickness of around 10 to 20 meters.
Currently, Prophecy has a market capitalisation of around usd90 million, but comparing this to South Gobi, which has a market cap of usd2.36 billion, there is obviously a lot of scope for an increase in valuation. Once Prophecy brings the Ulaan Ovoo Coal Mine into production this summer, this valuation gap should begin to narrow.
One last point worth noting is that despite some general concerns surrounding Mongolia as a mining base of operations, the country is in fact a strong and well suited environment to develop projects. Its proximity to China and Russia, two key markets demanding vast amounts of coal other natural resources, means that not only is there a ready made consumer for the produced coal on their doorstep, but also reduces transport and shipping cost significantly.
Prophecy's Ulaan Ovoo Mine, for example, is located just 10 kilometres from the Russian boarder. Due to the large demand by China for coal and energy products, in order to fuel its sharp double digit growth rate, the country is already developing infrastructure to access Mongolian coal, which Prophecy will be able to take advantage of.
One Chinese steel mill already has built a railway line to the Ceke border point in China, where a major automated railcar coal loading facility exists. A second railway line from Ceke to the industrial city of Linhe, China, also has been completed. The Mongolian government has designated the Ceke border crossing a permanent border crossing which allows for distribution of coal to customers in China.
Mongolia not only offers a favourable strategic environment for coal producer in the country, but also has recently become a positive political backdrop as well. Last year saw the election of Tsakhiagiin Elbegdorj, who belongs to the pro-mining Democratic Party, as President of Mongolia. Shortly after this, the benefits of the political change began to filter through to the mining industry, with the Mongolian Parliament approving Ivanhoe Mines Giant Copper-Gold Oyu Tolgoi Project. Following this, in August last year, the Mongolian government went on to scrap the mining windfall profit tax of 68percents, which was previously a strong disincentive to producers in the region. Looking at this list of advantages to mining in Mongolia is it easy to see why some call it 'The Saudi Arabia of Coal'.
Going forward, all that is left for Prophecy to do at their Ulaan Ovoo property is to finalize off take agreement for 160,000 tonnes per month, and have the Pre Feasibility Study finalized by Wardrop. Both of these are expected to be completed by the end of this month, with the Ulaan Ovoo mine expected to go into production in August. It is, therefore, a company well worth keeping an eye on over the next month or so, with the potential for its valuation to increase rapidly as production comes online.
---